Moon Pie Press has been publishing poetry books and anthologies since 2003. Click on the CATALOG tab for full list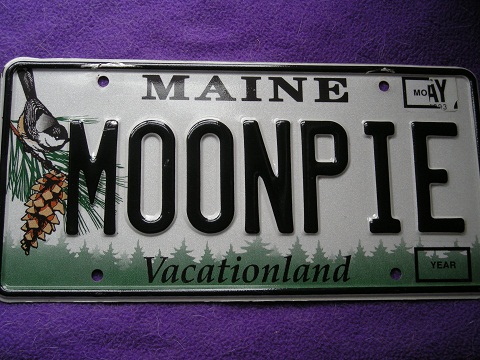 Please note that we are not affiliated in any way with the legendary southern Moon Pie cookie treat, made for more than 75 years by the Chattanooga Bakery. When we came to name our press, we liked the dreaminess and poetic associations of the moon and pie. If you'd like to know more about Moon Pies themselves, check out the website at www.moonpie.com. You can order these treats online, if by an unfortunate accident of birth or employment you live north of the Mason-Dixon Line and can't find them at your corner grocery. Did you know that there's a country music song commemorating that classic Southern two-course meal, "Moon Pie and an RC Cola" ?
Alice Persons is the editor and publisher of Moon Pie Press.
---
KUSP in Santa Cruz, California has a poetry show on the radio. Dennis Morton read selections from the TAKE HEART anthology; here is the podcast from July 28, 2013.
---
Alice has a blog, FRESH MOON PIE, about the press and literary matters. Please bookmark it at http://freshmoonpie.wordpress.com. She welcomes your comments.
---
See the POETS tab for more about the press and our group.
Check out the ARTISTS tab for some of our artist friends' work.
We also some have interesting LINKS to other websites.
Web site maintenance by John Brooking.
Book Design and chapbook printing help from Nancy Violette of Violette Printing & Graphics. Perfect bound books are printed by Walch Publishers of Portland.